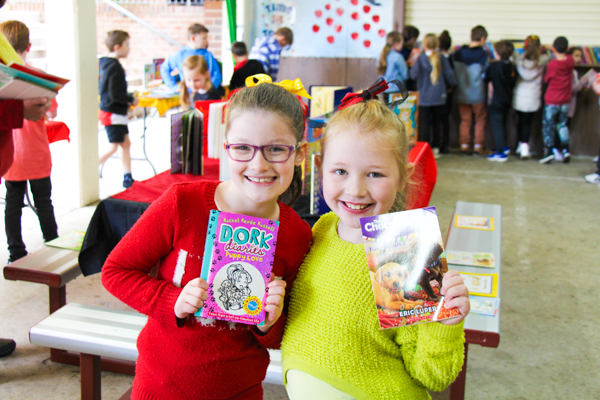 Students at St Joseph's Catholic Primary School Oatley were invited to attend 'The Great Book Swap' at the end of Term 2 for the cost of a donation to The Indigenous Literacy Foundation.
The event, held in celebration of NAIDOC Week, wrapped up a term of learning about the foundation's work and exploring the Arabana language, spoken by Aboriginal communities in South Australia.
'Children from Kindergarten to Year 6 got involved,' said Patricia Payne, a teacher and the event's co-ordinator 'and SRC representatives presented every Tuesday leading up to The Great Book Swap, each week a different class.'
'We speak about animals becoming extinct, this was a great opportunity to show our languages are in the same boat for a lot of people, and to raise awareness.'
Students did their own research on the Arabana language and especially enjoyed learning new words. Some even used their skills to greet the school each day in the Indigenous language.
On the day of the book swap, they were invited to dress in the colours of the Aboriginal flag to celebrate their new understanding of Indigenous cultures.
'It helped us understand what was happening with all the Aboriginal people, and why The Indigenous Literacy Foundation was helping to write books in their own language,' said Thomas, Year 4.
'We also learned a few words – 'arru' means hello there, 'wamparla' means possum and 'apira' means tall trees.'