Our school provides opportunities for students, staff and parents to know and celebrate their Catholic faith. This is done through the religious life of our school. Members of our community experience a rich liturgical and prayer life, celebration of the Sacraments, faith formation, social outreach activities, and opportunities to share faith with each other and with youth from other schools in the Archdiocese.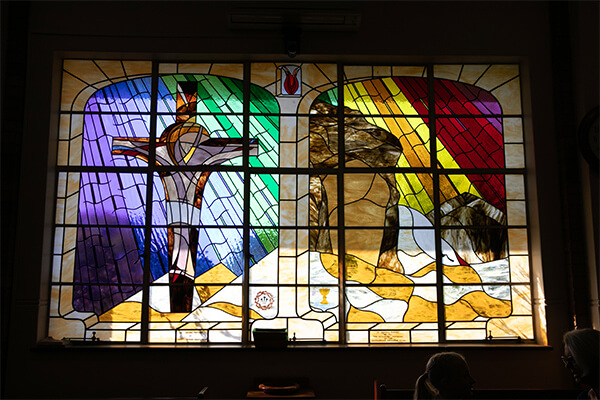 The daily religious life of St Joseph's Catholic Primary School Oatley starts with morning prayer. Students in Years 3 to 6 take turns to lead this whole school prayer, guided by Children's Daily Prayer under the Southern Cross and their teachers. Special prayer assemblies are held for ANZAC Day, Our Lady Help of Christians and Remembrance Day. At 12pm each day we stop and pray the Angelus.
During the year we gather as a community three times for early morning breakfast, open classrooms and a Liturgy to acknowledge and celebrate Mothers' Day, Fathers' Day and Grandparents' Day. These are special days to acknowledge the parts these members of our parish community play in nurturing students to grow in faith and knowledge and live in peace.
Throughout the year we gather for additional Eucharistic celebrations for St Joseph's Feast Day, The Assumption, The Sacred Heart of Jesus, Feast of St Mary of the Cross and our school year ends with a Thanksgiving Mass.