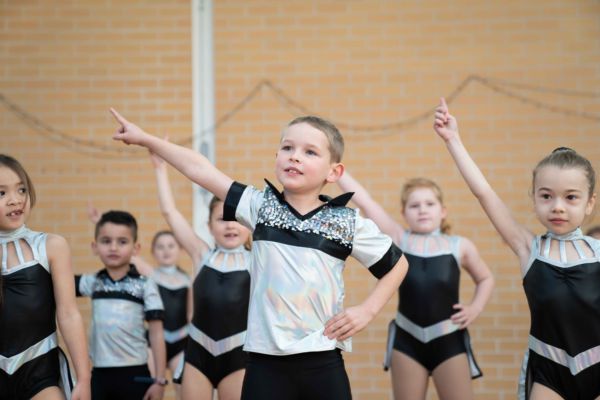 Space invaders, cleaners and meerkats are just some of the characters that have helped students at St Joseph's Catholic Primary School Oatley dance their way to Sydney eisteddfod success.
Primary students boogied their way to highly commended in this year's competition, praised for their storytelling skills after donning silver and sequins to become spacemen on stage at the Sydney Opera House on 23 June.
This is the third year the school has participated in the eisteddfod – in 2017, their senior troupe earned third place. Last year they earned silver and were invited to be part of the Dance of Champions alongside groups from across the country at the University of NSW.
School Principal Kylie Brakel said that as a school that is part of the Newman Selective Gifted Education Program, providing opportunities for all students to develop their gifts, no matter what their area of talent, was essential.
'We are always looking for ways we can expand opportunities for the children, so they're really able to flourish,' she said.
'Dance just gives them that opportunity to express themselves. They have fun, they exercise, they meet children that maybe they wouldn't normally play with on the playground, and it builds their confidence.'
Children from Years 1 to 6 are invited to participate in the eisteddfod, and children give up one lunchtime a week to rehearse their routine in their two troupes – an infants' troupe, for years one and two, and a senior troupe for older children.
Routines are taught and developed by an external company, but complement the work of an internal dance and drama teacher who supports students to develop their creative gifts.
'We do a lot of plays and dances with her,"'said Year 3 student Saskia, who also performs with the senior dance troupe.
'Recently we did a play called The Hungry Giant. And some weeks our teacher lets us do a little solo performance or dance which I find really fun, because you get to express yourself.'